【ohu otomasyon】Crenshaw fires back at Mexican officials: Living 'rent free' in their heads
Facebook
Twitter
Flipboard
Print
Email
close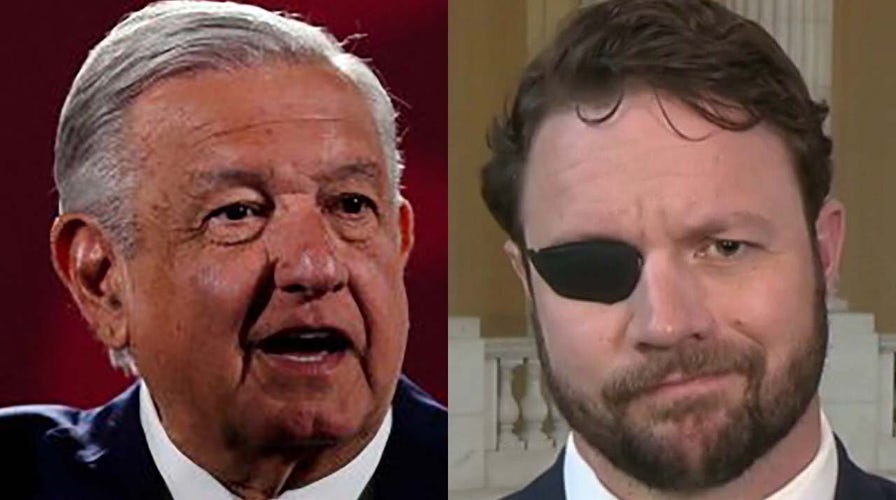 Video
Dan Crenshaw torches Mexican officials after president attacks Republicans
WARNING: Graphic footage—Rep. Dan Crenshaw, R-Texas, joins 'Jesse Watters Primetime' to respond to Mexican President Andrés Manuel López Obrador's comments.
Rep. Dan Crenshaw, R-Texas, responded to attacks from Mexican President Andrés Manuel López Obrador after he condemned U.S. Republicans in the wake of four Americans' kidnappings.
On "Jesse Watters Primetime," host Jesse Watters played a clip from Obrador's remarks in which he alleged, "one of the coordinators of the Republican Party yesterday raised the issue of an initiative for the armed forces of the United States to intervene in Mexico to combat drug trafficking… "
The remark came apparently in reference to Sen. Lindsey Graham's, R-S.C., comments on the program earlier in the week.
Watters reported Obrador claimed the United States needs to take care of its own problems before interceding in Mexican affairs.
Crenshaw was also attacked by Obrador, according to the Dallas Morning News, which reported the Mexican leader was starting a campaign to press Latino voters to cast their ballots against Crenshaw and other conservatives.
BORDER PATROL SEIZES ENOUGH FENTANYL TO KILL 100 MILLION AMERICANS IN UNDER FIVE MONTHS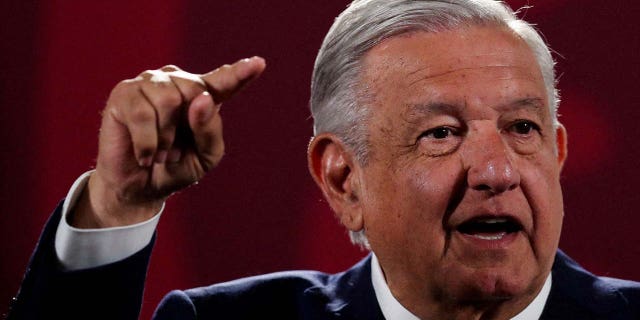 Mexico's President Andres Manuel Lopez Obrador gestures (Reuters/Edgard Garrido/File Photo)
Obrador called the situation a "lack of respect for Mexico [and its] sovereignty," while calling GOP members "hypocrites," the paper reported.
"Look, I'm for the Mexican people. I'm for the American people. I'm against the cartels. I would think that the president of Mexico, 'AMLO,' would also be against the cartels," Crenshaw said in response to Obrador on Fox News.
"He's clearly not against the cartels. He's clearly defending the cartels at the detriment of his own people," he said.
"You know, the cartels have killed a lot of Americans, whether they're through lacing drugs with fentanyl or just murdering them when they go down to get a medical appointment, but they've killed a lot more Mexicans."
Of Obrador's pledge to politically oppose Republicans, Crenshaw quipped, "I'm super worried about it," while further satirizing how people in his Houston-area district likely agree with the sentiment.
MOM WHO LOST SONS TO FENTANYL RIPS INTO LAWMAKERS IN EMOTIONAL HOUSE TESTIMONY: 'THIS IS A WAR, ACT LIKE IT!'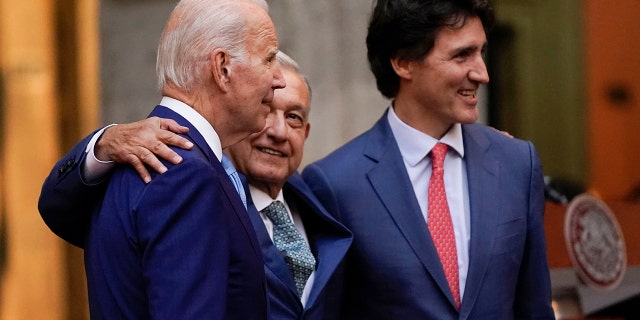 Biden, Obrador, Trudeau (AP Photo/Andrew Harnik)
He said constituents of Mexican descent have thanked him for his hardline stance against Mexican cartel violence and illegal immigration, saying they've told him Mexican citizens have been "terrorized" by the criminal organizations for a long time.
"If I could choose one country outside the U.S. and just make it 10 times better, it would be Mexico. It's one of our most important trading partners. It's our most important ally… It's right here in our hemisphere. We need Mexico to be successful," Crenshaw said.
"It's not just these unfortunate killings that just happened — when [Obrador] says there's no fentanyl dealing in Mexico, that's a flat-out lie."
CLICK TO GET THE FOX NEWS APP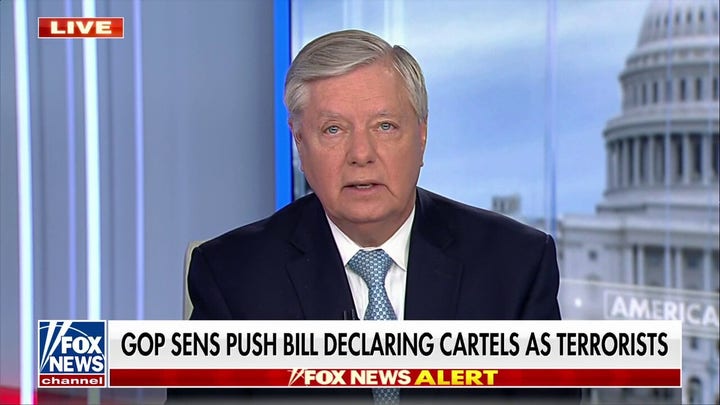 Video
Crenshaw called Obrador's claims about drugs, cartels and Republicans make him an "outright liar," saying Mexican Foreign Minister Marcelo Ebrard also criticized him recently — while citing Mexican Senate President Alejandro Armenta Mier's characterization of Crenshaw's position as "excessive and rude."
"I have, I guess, rent-free living space in their heads," Crenshaw said.
He separately asked Obrador on Twitter: "How would you feel if an American gang was poisoning 70,000 Mexicans every year with fentanyl?" after the Mexican president condemned his bill to authorize U.S. military force against cartels.